Cedar Park Inground Pool Builders
Located a few minutes from Austin, the stunning Cedar Park is home to more than 65,000 residents spread across over 860 acres of beautiful park space. Residents from all over the world flock to the City of Cedar Park for its great weather and environment.

Cedar Park was initially named Bruggerhoff after a railroad official but is now befittingly named for its effortless beauty. The town's atmosphere makes anyone feel right at home. It's no wonder the city has experienced a growth of over 200% over the past two decades and still rapidly grows!

The family-oriented Cedar Park has led to an increasing number of people yearning to build their oasis with a beautiful pool to dip into in their backyard. If you, too, want to create an oasis in your dream backyard, let us at Open Water Pools make it a reality. Professional Cedar Park swimming pool builders, we will design your dream pool that brings the family together.

We have been serving the people of Texas for more than 37 years now and are a top-rated Austin pool builder. Call us today at (512)-548-6166 or visit our website at www.openwaterpools.com for a free inground pool estimate.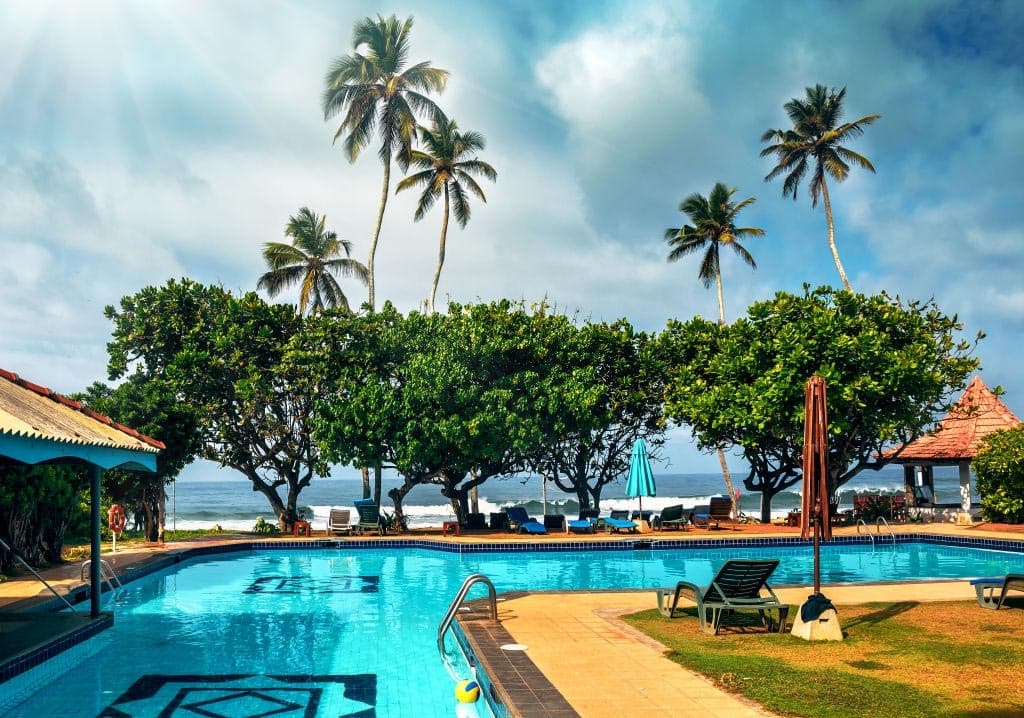 About Our Pool Building Services
Mike Frnka and his father-in-law/founding partner Frank Lanzone, are the owners, designers, and sometimes laborers of Open Water Pools and have been designing and building custom pools for over 42 years. Their philosophy of hard work and honesty helps envision our clients' enjoyment for years to come.
Pool building is not just a business to Open Water Pools, but a commitment to honest hard work and superb craftsmanship. Our high-quality craft is what made us one of the top pool builders in the region. We don't just serve clients; we become a part of your lives and build lifelong friendships.
We envision your dreams and build a retreat that aptly reflects your uniqueness. We handle and are responsible for the entire pool design project starting from the initial design to the pool completion.
Our aim is our customers' complete satisfaction and to exceed your expectations. We provide and use the best quality materials while keeping affordability in mind. The combination of your vision and our commitment, creativity, experience, and dedication will have you soon enjoying your custom pool.
It doesn't matter if you want a pool to host a party, for relaxing, to enjoy a quick dip, or just to increase your property value. Your expert pool builders at Open Water Pools can help achieve your vision.
Our expert pool builders have a customization process to reflect your personality and style in your new swimming pool. We first find out what you want your dream backyard to look like, and then accordingly come up with a pool design befitting your requirements.
Browse through our portfolio to get an idea of the style we can create for you. Our pool photos will give you an idea of the features, materials, and additions we will incorporate into your swimming pool.
Contact Us Today For A Pool Build Quote
Inground swimming pools require more work like decking and landscaping and are thus more expensive than above-ground pools. Depending on size, work, maintenance, and required additional electrics, chemicals, and accessories like a diving board, they cost anywhere between $20,000 to $200,000.
However, despite the increased costs, inground pools add a lot of value to your home. They could potentially end up costing much more than the money invested in it.
We at Open Water Pools build spas and custom inground, overground, and infinity pools in the Austin suburbs. We have handled many projects, including building new large pools to remodeling, and giving existing pools a facelift.
We are the #1 rated swimming pool construction company in Austin, Texas, after constructing pools for more than 42 years here. We do not accept money until 30% of the pool is complete. And we are done only after you are happy with your pool.
Call Open Water Pools today at (512)-548-6166 if you have any queries about our swimming pool. You can alternatively visit our website at www.openwaterpools.com for a free inground pool estimate.