Our Services
Expert services from trained professionals.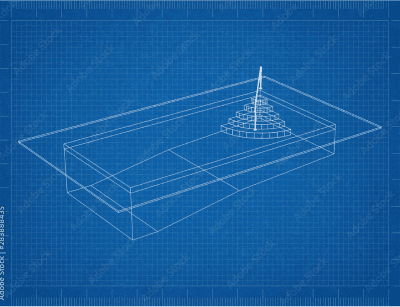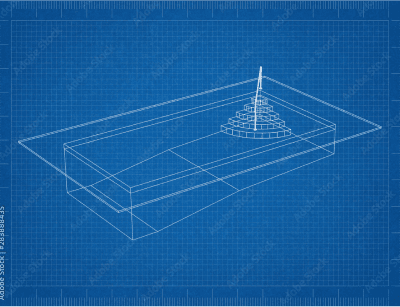 Pool Design
From sleek modern designs to classic lines, there's something for everyone. We use the latest materials, technologies and trends to ensure your pool is as beautiful and functional as you imagined it would be.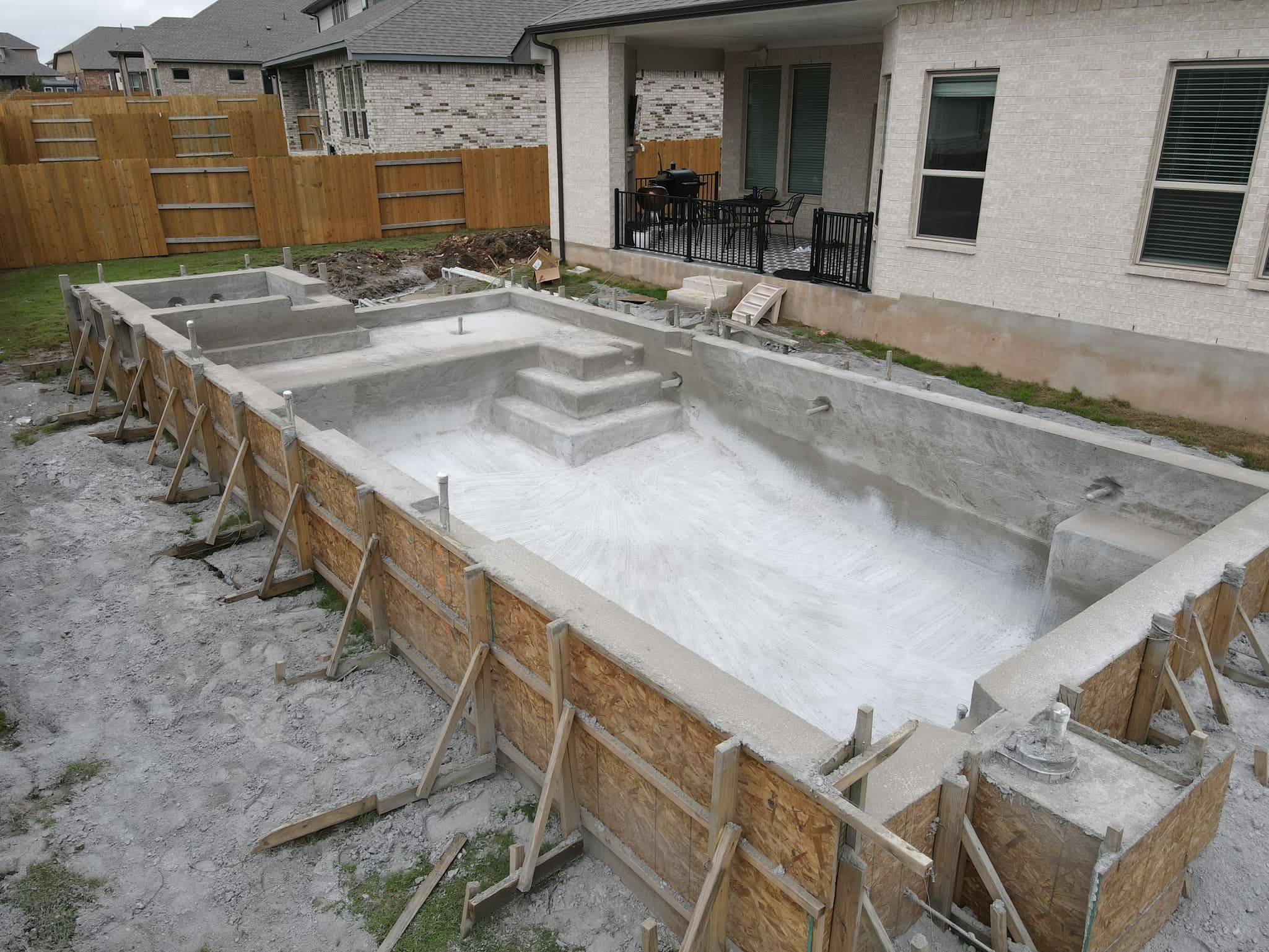 Pool Construction
Are you a homeowner looking to take your outdoor space to the next level? Find out more today by selecting a reputable contractor who will do all the hard work for you and build the perfect pool for your home!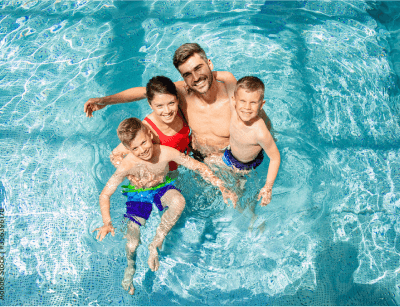 Pool Renovation
Are you looking to enhance your outdoor living space? Contact us today and learn more about our affordable pool remodeling services!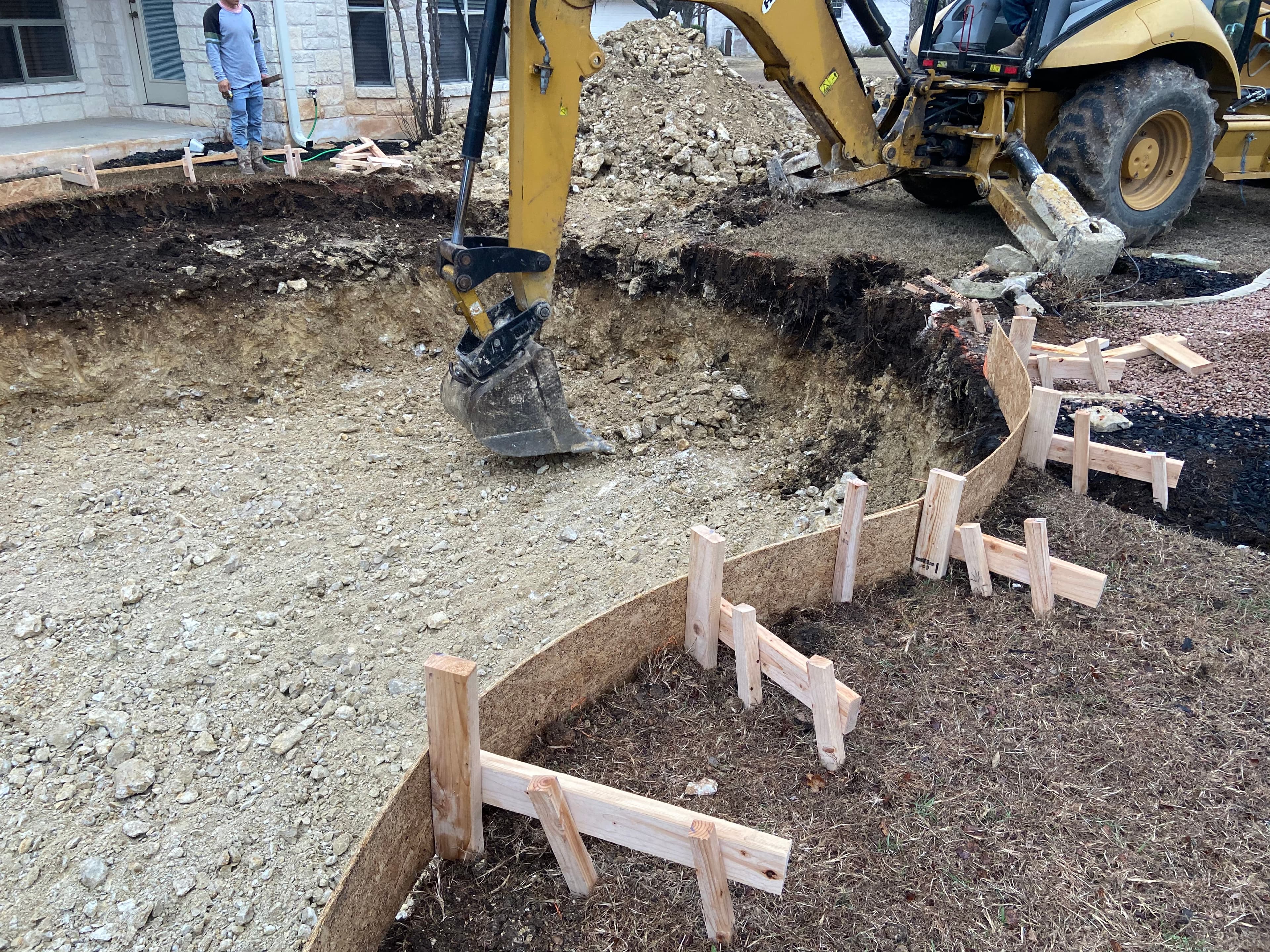 Pool Excavation
We offer experienced pool excavation services that meet all local regulations with precision and affordability. We'll determine the boundaries of your backyard space to properly design your desired pool.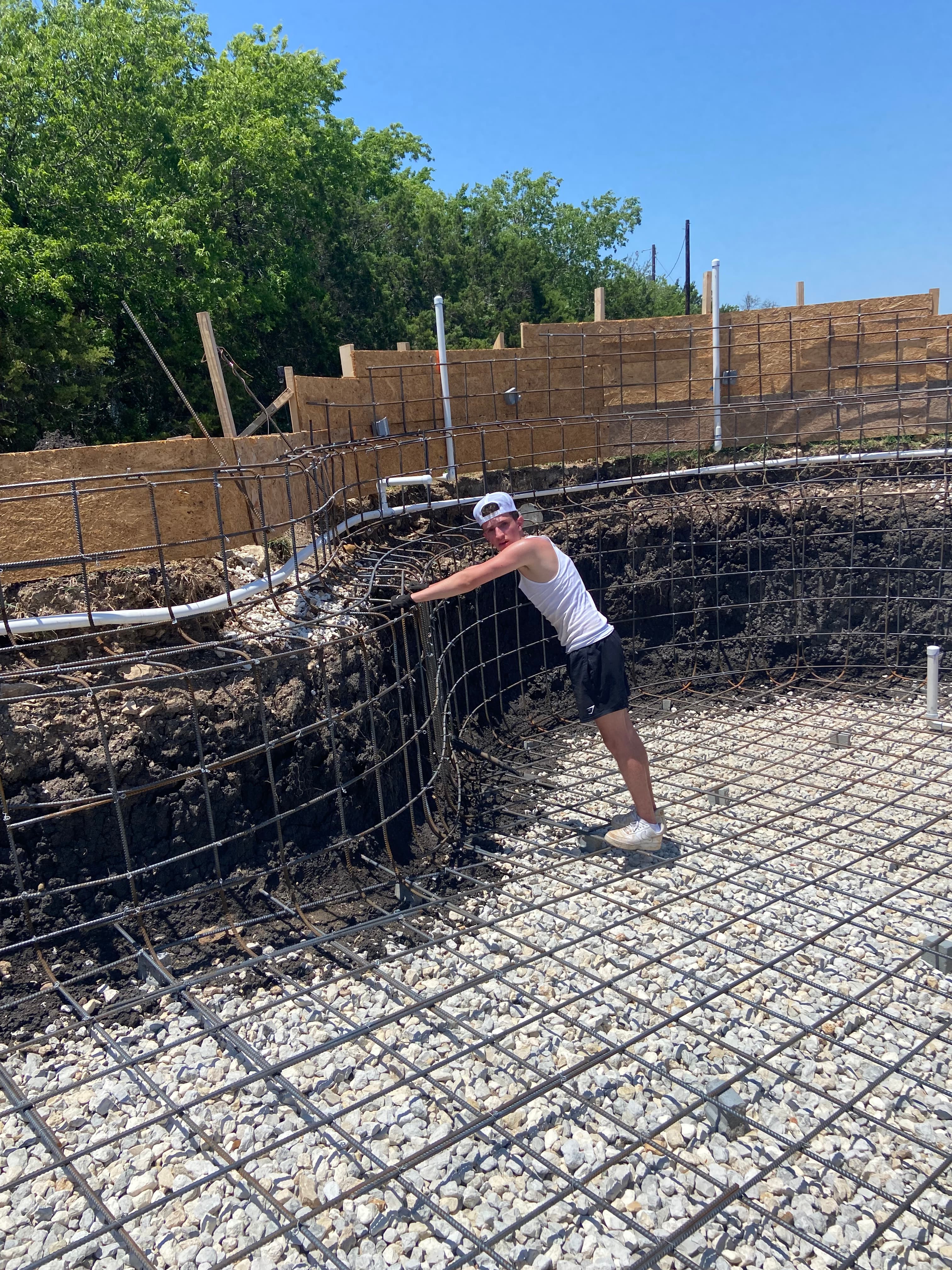 Pool Rebar
Rebar is incredibly important when building a custom pool. It provides the unique shape and supports the gunite to ensure that your pool holds its shape and remains durable for the life of your pool.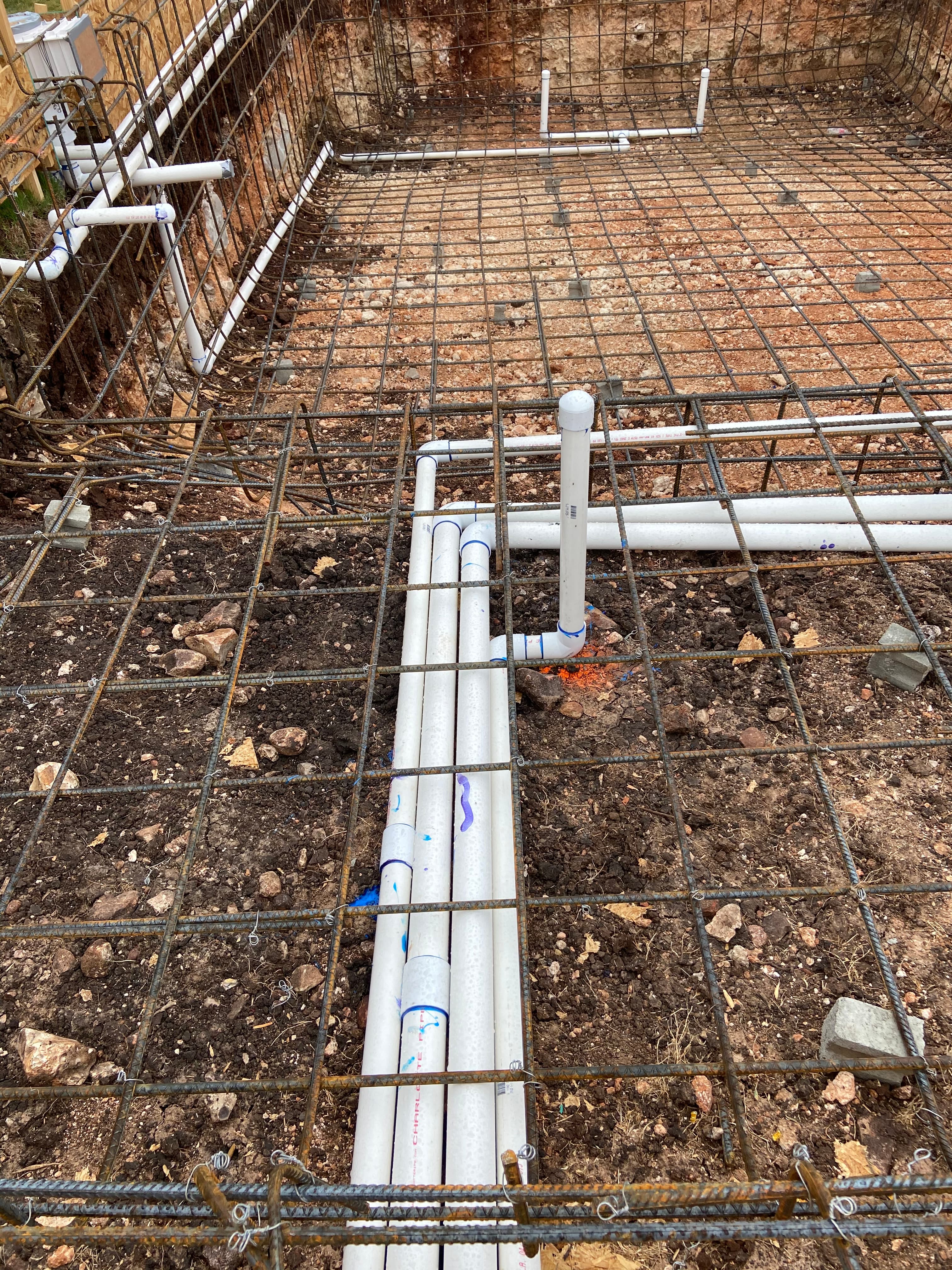 Pool Plumbing
Pool plumbing is laid with individual lines to skimmers and main drains to create maximum flow. Adjustable inlets and control valves ensure efficient water filtration. All plumbing lines are pressure tested multiple times throughout the build process to ensure proper waterflow when it's time to enjoy your new pool.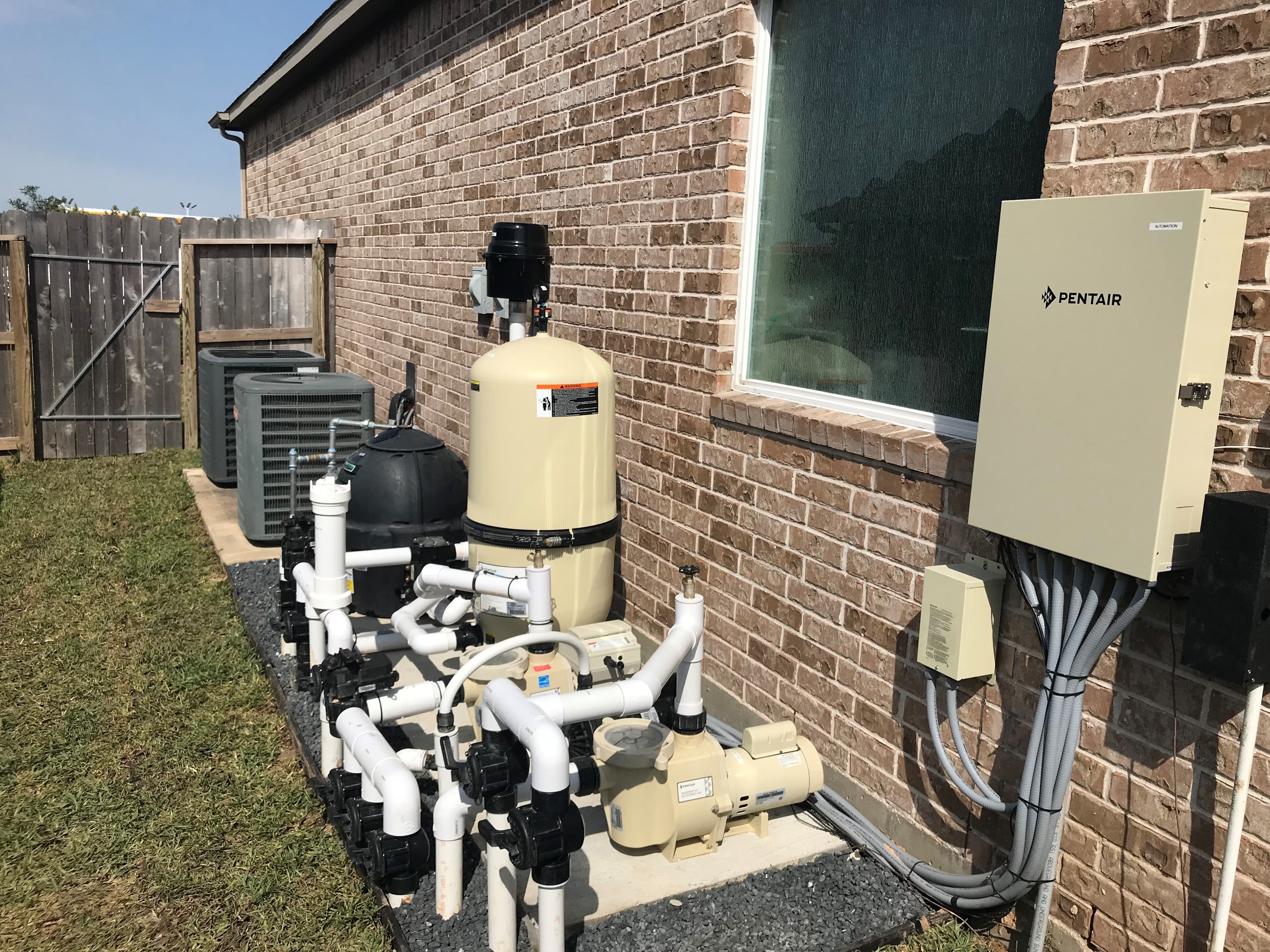 Pool Electrical
Our electricians are licensed and qualified specifically in the pool industry. The pool equipment is put in place and tied into the pool plumbing. We then install the control panel, connect all lights, heaters, pumps, switches, control systems, and any special features to the circuit breakers to make your new pool fully automated.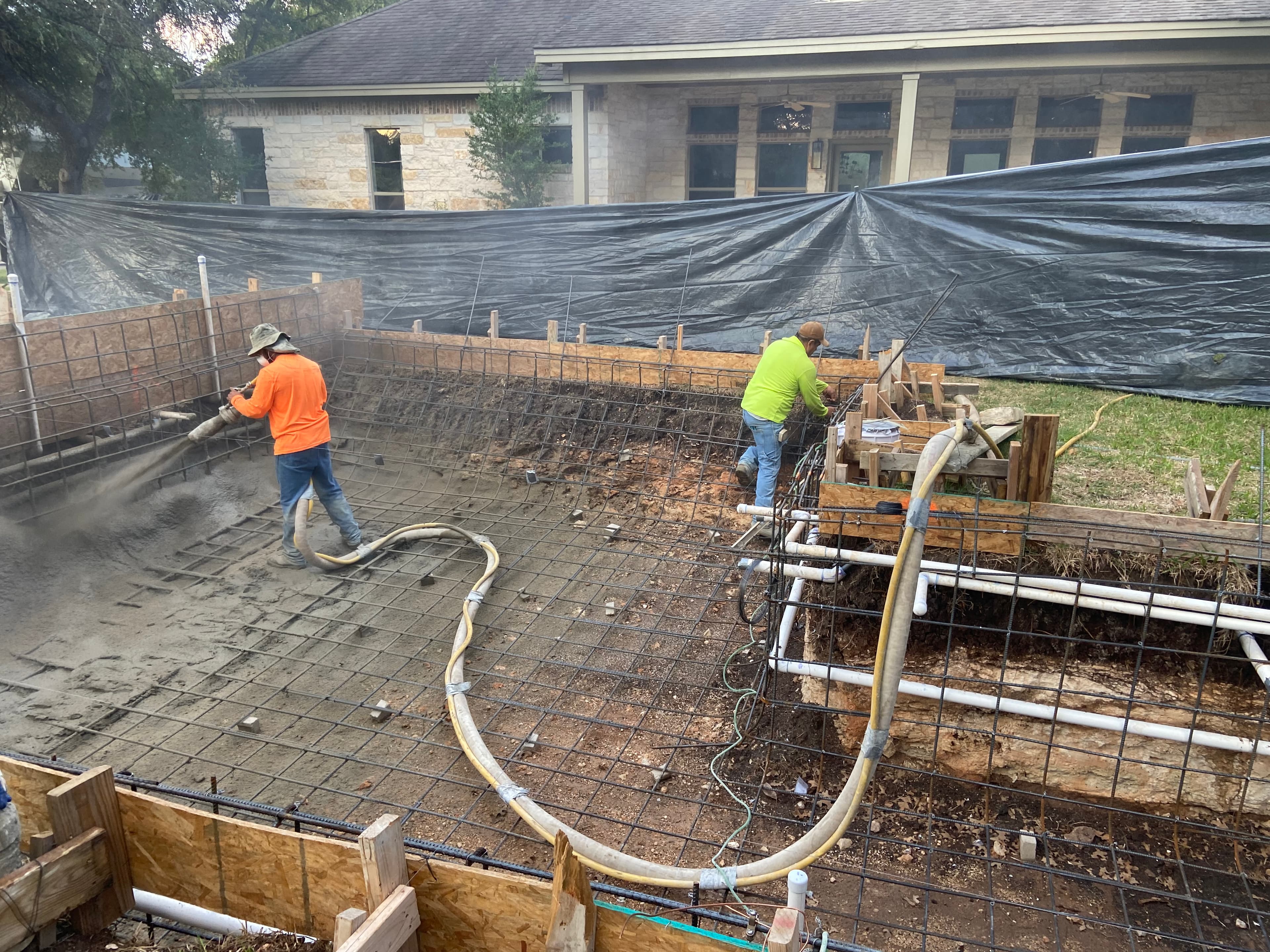 Pool Gunite
In this phase we pneumatically apply the gunite to create the inner shell of the pool. Once the gunite is applied, your new custom pool design begins to take shape.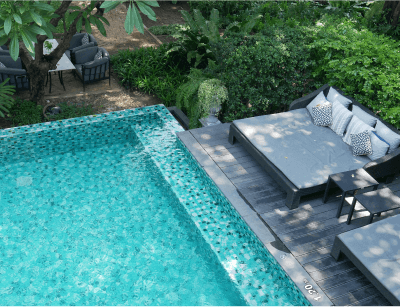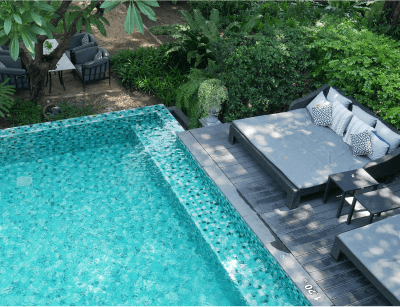 Pool Tile
From stunning glass, to subtle earth tones; from a simple waterline, to a raised spa wall, your tile is a focal point of your pool.
Pool Coping
Lueders stone is well-known for its durability, slip-resistance, and beauty. These qualities, and more, make this building stone an ideal material for a variety of projects, including pool coping. Selecting the right coping is an important part of swimming pool design and construction. In addition to keeping dirt, leaves, and other debris out of the water, Lueders coping acts as a transition between this feature and the rest of your outdoor living space.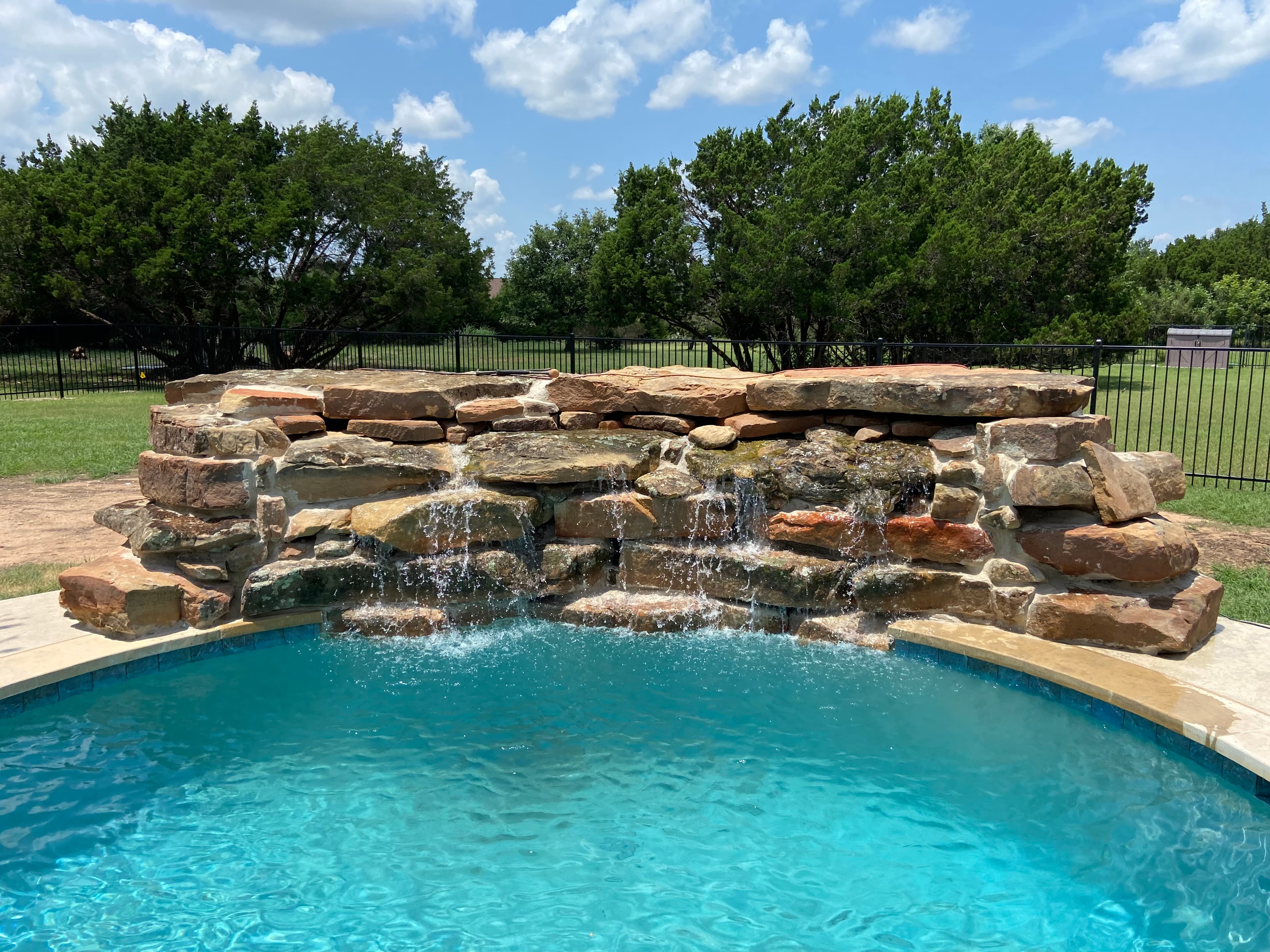 Pool Masonry
Pool Masonry is a specialized form of masonry that uses quality materials that are carefully chosen for both their durability and beauty. Minimal maintenance required — so you can enjoy a beautiful outdoor pool area all season long!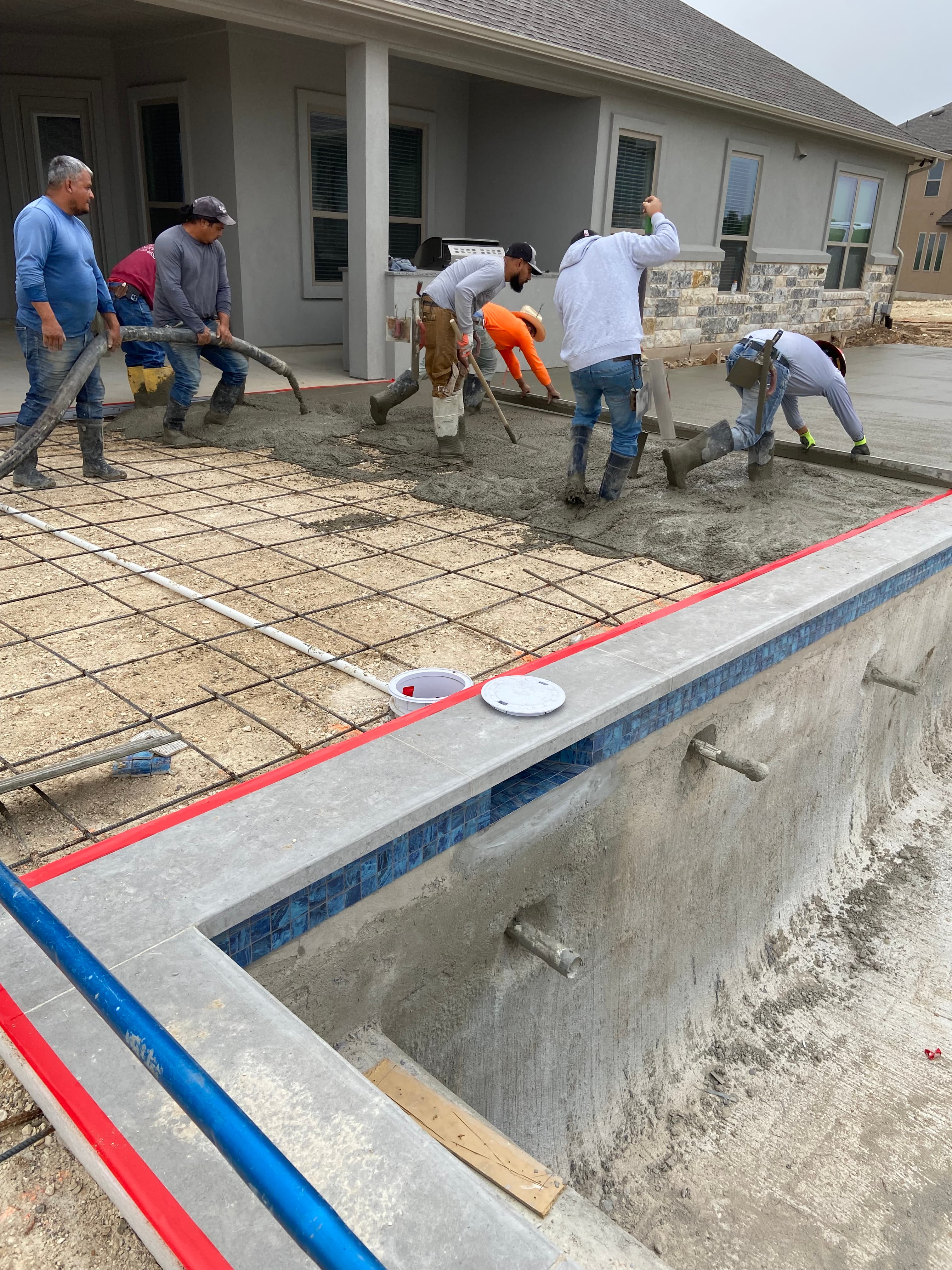 Pool Decking
Pool decking makes hanging out by a pool a welcome activity during our long, hot summers in Austin. A pool deck that's beautiful, safe, durable, and comfortable to walk on makes that experience even better.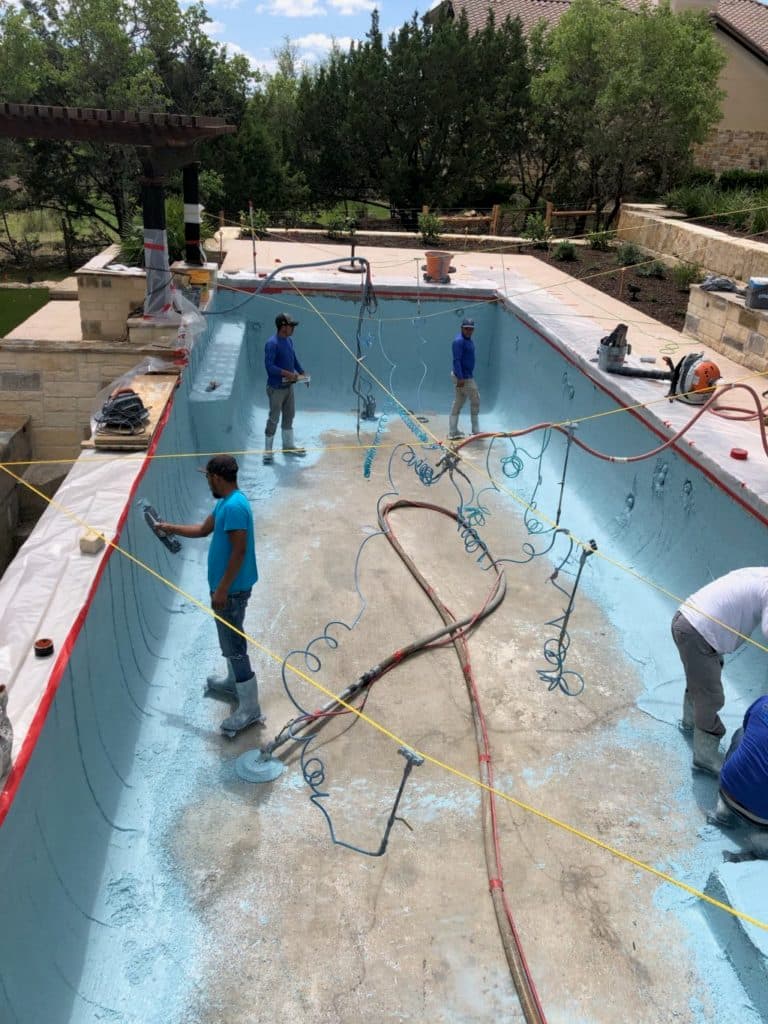 Pool Plastering
Applying the plaster becomes the final finish to the interior of the pool. There are many products and colors available, from standard plaster to quartz to pebble. These options will provide years of reliable performance and dazzling beauty for many years. Get Started Today!
Contact Us
Contact Details
You can also contact us through our contact details below.
Address
508 Lodge Ct,
Liberty Hill, TX 78642
Contact Details
You can also contact us through our contact details below.
Address
508 Lodge Ct,
Liberty Hill, TX 78642