#1 Custom Pool Builder Leander Bee Caves, TX
#1 Custom Pool Builder Leander , TX
Here at Open Water Pools & Spas, we are proud to be the #1 custom pool builder in Leander, TX. We are here to ensure that anyone who lives in and around Leander Caves has the best possible pool.
We know that having a pool in your yard can make a world of difference. It allows you to swim whenever you please, play in the pool when you wish, and enjoy that little touch of luxury.
The Right Size Pool for you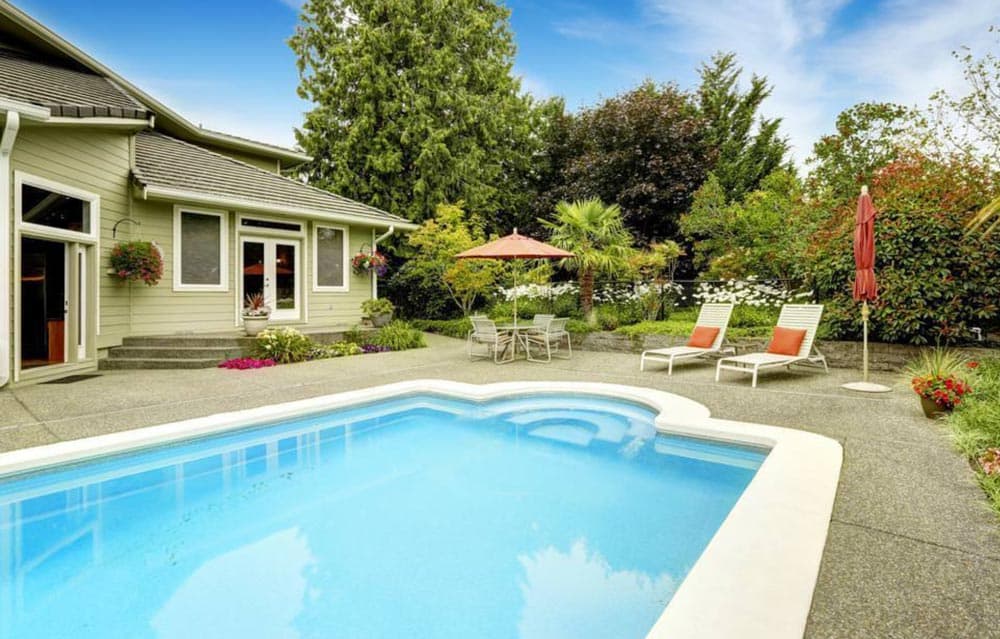 We want to make sure that you have the right sized pool for you, and for your yard. We understand that everyone's yard is different. For example, your yard could be larger, wider, or longer than your neighbor's. We will, therefore, ensure that you have the right size pool for you and for your yard.
If you would like to have the biggest pool possible we will help you with that. We will come to your home at a time agreed with you and take some measurements. We will consider the size of your new pool and the space you'll need for all of the equipment. This will ensure you have plenty of room to swim in the pool and store all the necessities.
We will also need to make sure that your pool is completely safe, regardless of its size. This means you should be able to walk all the way around it (Unless there's a wall in the way), and access and leave your pool easily.
Working with the Size and Shape of your yard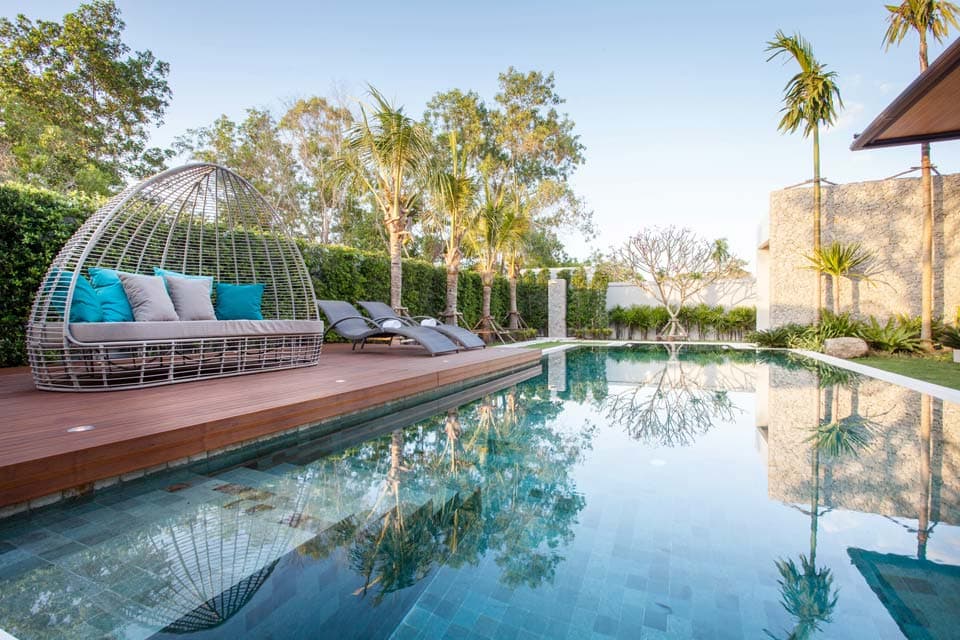 Some of our customers have asked for a long, narrow pool in their Leander, TX home. Others have asked for a round pool, a pool that's wider than it is long and so much more!
We will work with the sizes and the shape of your yard so that your new pool is right for you. We can help you even if you have a sloping yard or one that's an odd shape. Contact us today so we can ensure you have a pool you're very happy with.
Refurbishing your Current Pool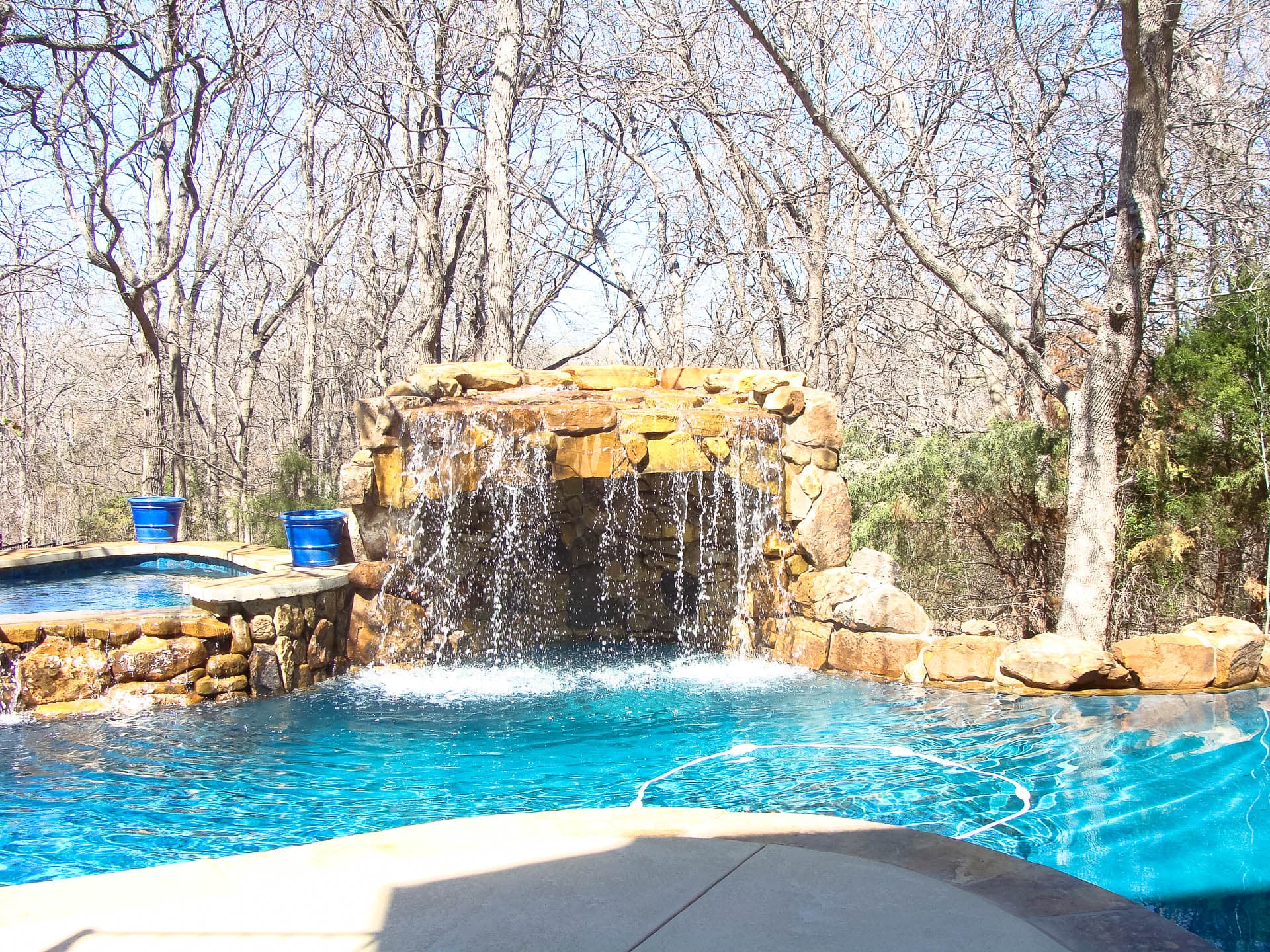 If you already have a pool in your Leander yard, we can still help you. We can refurbish your old pool, ensuring that it looks as good as new once more. We can make it bigger or smaller, wider, or longer. We can give you more room around the edge of the pool so you can dangle your feet in the water.
Did you know that we can also add a waterfall or another feature to your existing or new pool? We can do this to make the surrounding area look more luxurious. Ask us about our waterfalls and the other features we can add. We can make your new or slightly older pool look unique and very welcoming.
Going Further for you
Here at Open Water Pools & Spas, we like to go further for you. We like to make sure that you are perfectly happy with every aspect of your pool. When you ask us to give you an estimate we will take all of your choices into consideration. We will only ever begin building you a pool when you're ready for the project to go ahead.
We Want you to be Happy
Did you know that we will not accept a cent from you until at least 60% of your pool has been built? We operate this way because we know how important your new pool is to you. We want you to be very happy at every stage, and we will talk with you about the progress that's being made with your new pool.
We'll also take your choices into consideration and we will talk with you should we need to about any changes we think need to be made. We will do this so you're kept up to date every step of the way.
Our Customer Service
Here at Open Water Pools and Spas, we are happy to offer you a high level of customer service. We like to think we offer you the best customer service you'll get in Leander, TX. You already know that we want to make you happy. So please, let us help you get the pool that you've always wanted.
Contact Us For A Pool Construction Quote
If you would like us to build you a pool or if you have any questions please contact us. We are here to help you. If you live in Leander, TX contact us today so you're one step closer to getting the pool you've always wanted.