A customized, unique, and well-designed pool will provide you with an incredibly enjoyable space for family gatherings and entertaining guests. Our professional pool design services can help you create the perfect backyard environment that matches your needs and your personality.

As many homeowners can agree, owning a pool in your backyard is great because of the large number of benefits they provide including having a fun spot to cool off during warm seasons and being a great attraction for parties and gatherings.

If you're looking into having a pool installed in your Austin, Texas backyard and would like a specific design or unique touch that makes your pool look great and different from the generic rectangular or oval pool you've come to the right place. Our design team here at Open Water Pools specializes in incorporating your needs and desires in a pool into a quality schematic that will not only allow for ease of use but look amazing on your property.

The experts at Open Water Pools have many years of experience and possess the incredibly creative and specialized skillset required to create a wonderful pool design that will complement your Austin, Texas property, impress guests, and create an appealing new recreational space that you will love and enjoy for years to come.
A New Pool In Your Backyard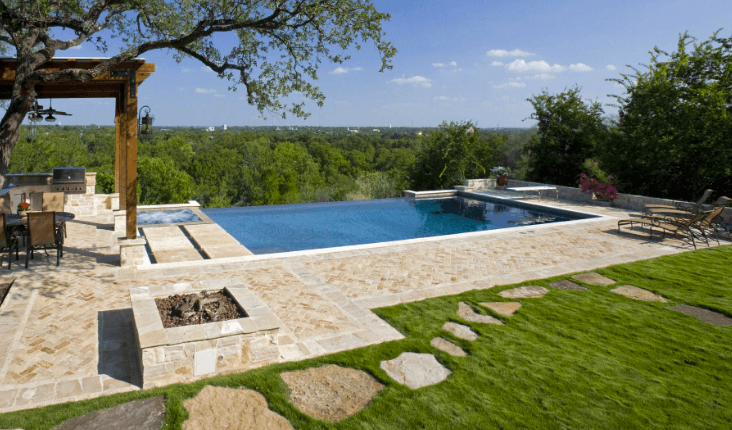 There are many factors to consider when designing a pool for your Austin, Texas property such as the type of water features, the shape of the pool itself, patterns, cosmetic designs, and layout of equipment and circulation system all play a role in determining the final outcome of your backyard space. Pools can be designed to be optimized for easy pool maintenance and can range from intricate and complex decoration and style to a more simple look depending on your preference.
A great custom swimming pool requires the skill and expertise of a seasoned designer so it's important that professionals such as Open Water Pools take care of it. We will be able to create the perfect pool for your backyard.
A backyard pool is a great investment for any homeowner in Austin, Texas. It can serve as a focal point for the family to enjoy time together and can also be a great source of entertainment for friends and neighbors. But there are many aspects that go into designing and creating the perfect backyard pool. In the next section below we'll go over our swimming pool design process as well as some things to consider when implementing custom options into your very own pool design.
About Our Swimming Pool Design Process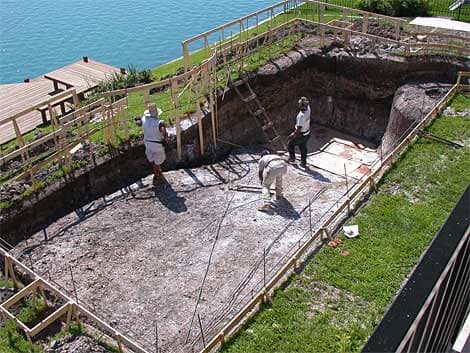 There are many factors and variables that go into our professional swimming pool design process. It starts with determining the size and shape of the pool, as well as whether you'd like to use saltwater or the traditional chlorinated water. The next step is to consider how much space you have available for the pool and what kind of landscape you want it to be part of. After that, you should plan how you would like your pool to look in your yard including design style and decoration.
The process continues with determining whether an in-ground or above-ground pool is best for your needs. If an inground pool is chosen, our experts will provide a consultation on what type of inground construction will work best for your Austin, Texas yard.
Because the design process for a swimming pool is not always a very straightforward process. It's important you have a reliable team of experts from Open Water Pools at your side to make sure you have the best possible outcome for your financial situation as well as your design and customization capabilities.
Some things to consider when going through our swimming pool design process include:
The size of your backyard
The shape of your yard
The type of water features you want (if any)
The design style you prefer
What materials you'd like to be used
How intricate or complex you'd like the design to be
The cost factor of maintenance
Our experts will
Determine the wants and needs of our client
Consider all variables
List all intricacies and options
Consult with our professional design team
Create the pool design
Refine the design
Seek approval from the client for the design
Contact Us Today For A Swimming Pool Estimate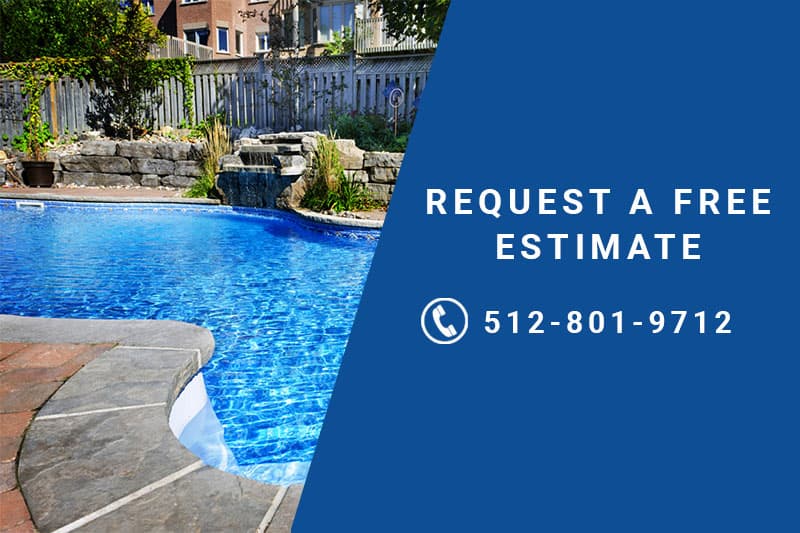 The quality of our workmanship here at Open Water Pools is among the best in and around Austin, Texas. We work with passion and seek to provide our clients with as much value as possible through our skillful and efficient pool design services. Our team at Open Water Pools is here for you. Feel free to reach out and get in contact with our professionals today if you have any questions about our swimming pool design process and for a swimming pool estimate. We are sure you'll love choosing the custom route of swimming pool construction so that your backyard will complement your property twice over. Our design team is eager to prepare a gorgeous swimming pool for your backyard that you, your family, and your friends can enjoy.
Open Water Pools
508 Lodge Ct. –
Liberty Hill, TX 78642
Telephone: 512 548 6166