Pool Remodeling in Austin, TX
Have you noticed some surprising design flaws with your swimming pool? Are you looking for an upgraded swimming pool that incorporates things like water features and personalized designs? Open Water Pools has you covered by offering the Austin, Texas area incredible pool remodeling services that are performed by experts in the industry. Due to the amount of time and experience our team here at Open Water Pools has in the swimming pool service industry, we've built the skillset needed to undergo all kinds of pool services including one that can be as complex as remodeling a current pool.

In addition, our pool remodeling service offered to the wonderful residential communities in Austin, Texas has more avenues of customization and personalization than you would initially think. Our team can completely rebuild your pool meaning replace materials, change the size and shape, rework the circulation system, and add components such as water features and spas. This level of expertise allows our professionals to be some of the most versatile and efficient in the pool remodeling industry. We look forward to giving your pool the proper remodel it needs to better suit your needs and achieve a more elegant look.
Looking To Update Your Pool?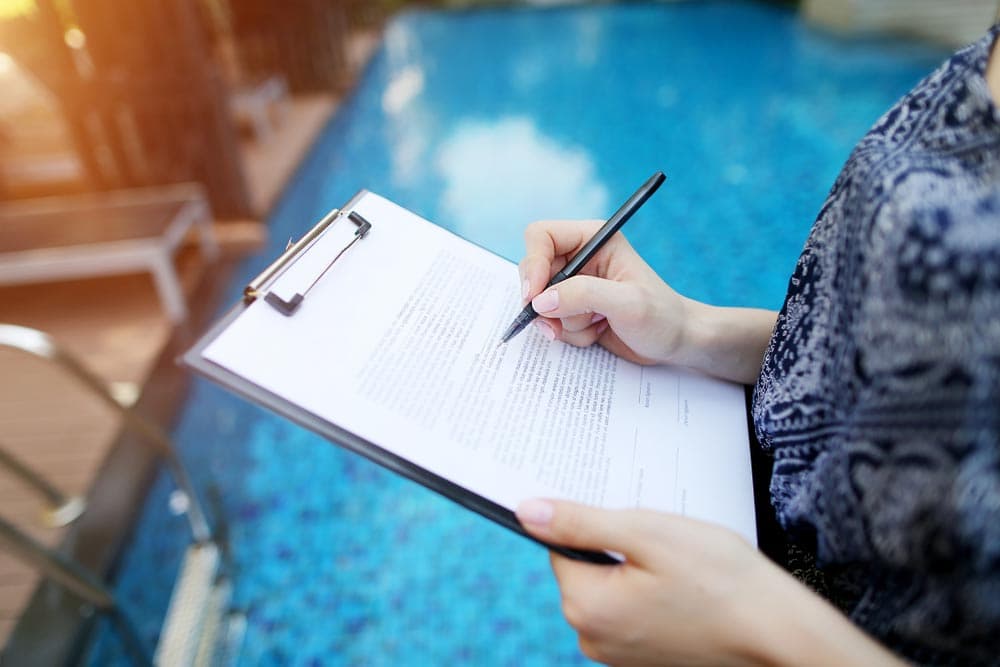 Tired of the same boring old pool sitting in your backyard? We understand that times change and pools of certain sizes and shapes can be difficult to maintain and may be too big or too small for the size of your family or the number of friends you have over. This is why our team at Open Water Pools provides in-depth pool remodeling services.
Swimming pool remodeling is great for adjusting the size of your pool as well as updating its looks or refinishing surfaces and replacing materials. Whether you'd like to introduce more tiles into your pool or implement some eye-catching water features, our professionals will cater to your wishes.
Our goal is to help you achieve your dream pool through high-level renovation and remodeling services. We strive to build and update pools that homeowners in Austin, Texas can be proud of.
With our extensive experience in the swimming pool industry, we are certain that our crew is among the best in Austin, Texas. We take pride in our work and will take care of all of your needs when it comes to remodeling your backyard oasis. Open Water Pools wants to provide your family and friends with an exceptional outdoor environment that you can enjoy for years to come.
About Our Pool Remodeling Services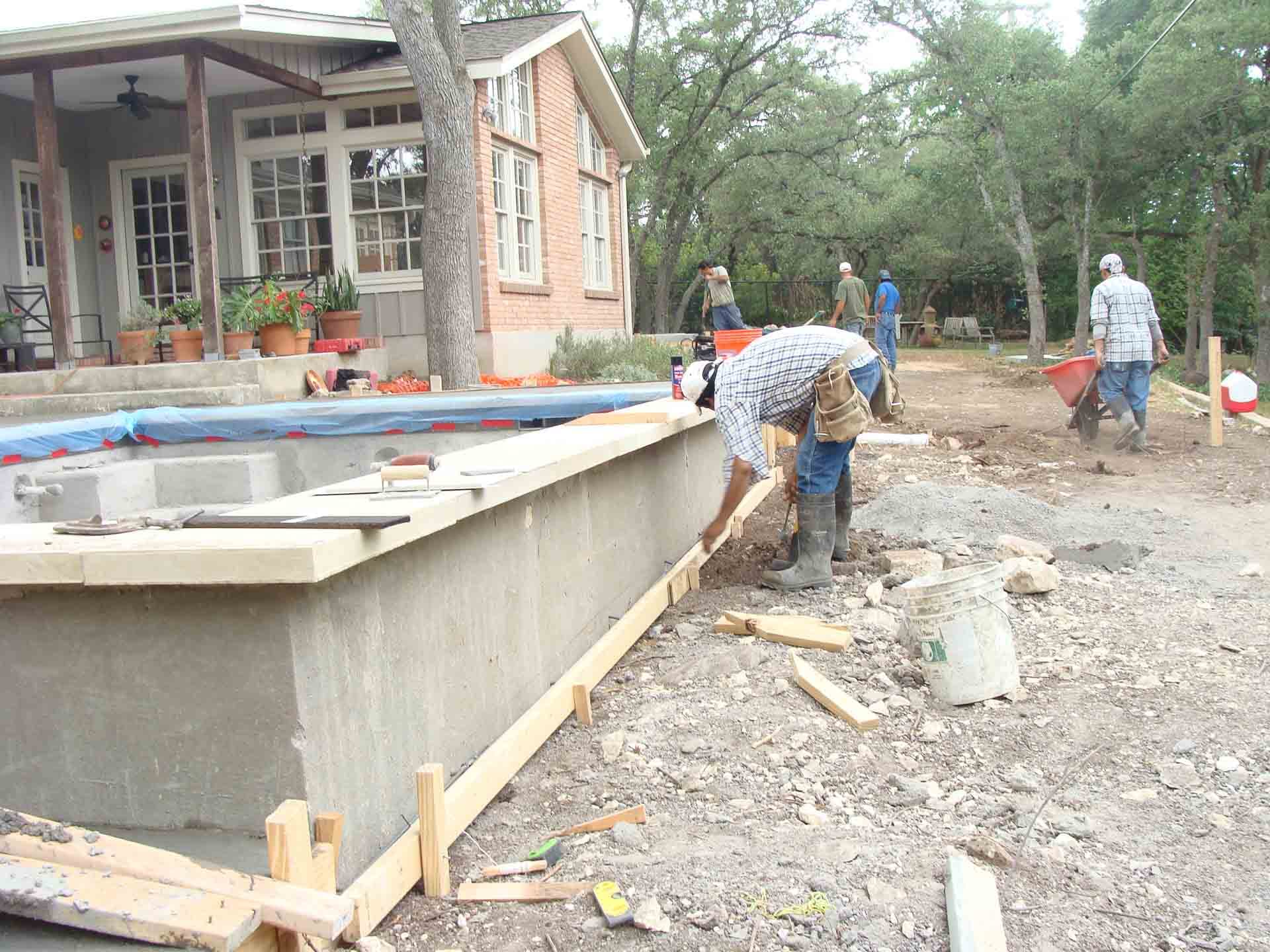 Many homeowners nowadays purchase homes with a sometimes less than impressive pool in their backyards. Luckily, the experts at Open Water Pools have the skills and knowledge needed to rebuild and remodel these boring pools into a beautiful work of art that optimizes relaxation, aesthetics, and fun. Give your Austin, Texas backyard pool an upgrade by utilizing our professional pool remodeling service to achieve a sophisticated modern or classy traditional look for your pool. We work with all kinds of materials and can remodel your pool in complex ways.
Our understanding and passion for residential swimming pools drove us to build the expertise required to be able to perform such high-level projects on pools. Because of this, Open Water Pools is one of the most versatile and masterful pool contractors in Austin, Texas. Whether you're looking for something as simple as refinishing the surfaces in the pool or something as complicated as changing the size and shape of the pool, our team will accommodate your wants and needs to build the pool of your dreams.
Breathing new life into an old and outdated pool is one of our many specialties here at Open Water Pools. We take our projects seriously so that you know you're receiving some of the best pool remodeling services in Austin, Texas. As well as our pool remodeling services, we also offer incredible new custom pool design and building.
We value working with our clients throughout the pool remodeling process and cultivating a professional relationship to ensure you're satisfied with your new pool remodel. This strong appeal to the customer service side of our pool services allows us to provide a more valuable and personalized experience for all of our talented services. Please feel free to explore our website to learn more about what we have to offer and to see projects we've completed in the past.
Contact Us Today For A Free Pool Remodeling Quote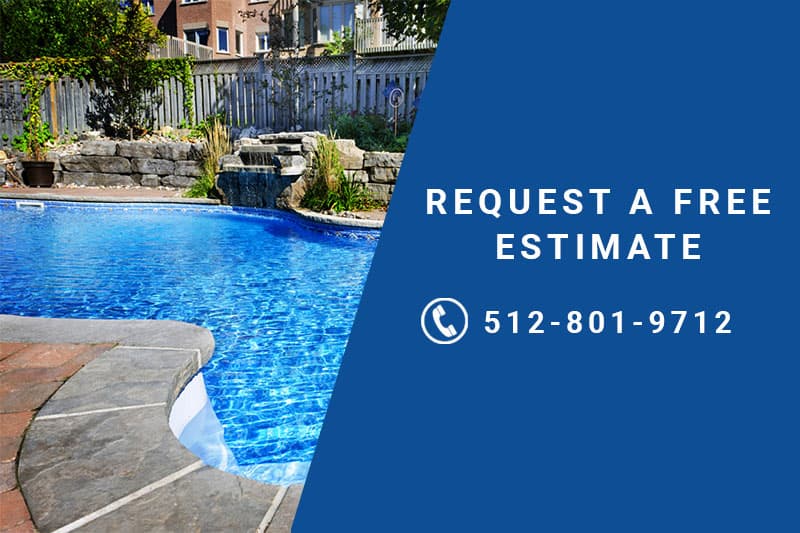 Our family at Open Water Pools appreciates you taking the time to learn more about our pool remodeling services that are available to residents in Austin, Texas. Our team is here for you and is eager to take on new challenges that will not only bring forth a wonderful outdoor environment for you, your family, and your friends to enjoy but increase your property value.
Don't hesitate to pick up the phone and give our friendly professionals a call today if you have any questions about our capabilities, budget-friendly options, and a free pool remodeling quote. We want to make this process as convenient as possible for you so you can be excited about a renovated and revamped backyard swimming pool. We are excited to be your reliable and friendly partner in the pool service industry!
Contact our team today at:
Open Water Pools
508 Lodge Ct. –
Liberty Hill, TX 78642
Telephone: 512 548 6166