Pool Builder in Round Rock, TX
It's time for your long-time dream of having a pool in your Round Rock home to become a reality. You have saved up for it, the space for it, and it is a great investment to make. However, the problem is that there are so many Texas pool companies around that you wonder who to hire to build your customized pool.
One thing's for sure. You can't entrust the task of making your dream a reality in just any swimming pool construction company's hands. You need to call the professionals at Open Water Pools today for the job!
We are:
An award-winning Texas pool builder with over thirty-seven years of experience in pool design and construction
Known for maintaining luxuriously styled pools throughout Central Texas at competitive prices
Once you entrust the job with us, you can rest assured that the vision of taking a dip in a pool forms sooner than expected! We are a company where our customer comes first; we provide the best quality materials available while keeping affordability in mind.
Open Water Pools believes that a swimming pool is where you swim and get to make memorable memories. Combining this vision of ours and doing things better than other custom pool builders is what made us the top pool builder in Texas.
Contact your swimming pool builders today at 512-548-6166 if you want a custom pool installation in Texas.
About Our Pool Building Services
Your Open Water Pools pool builders can build any custom pool as you desire. We make it our point to make your vision a reality through our coveted pool building services. Each pool building process comprises of:
An in-home design consultation with our experienced pool designers
A complete analysis of your site and your vision discussion
A realistic 3-D rendering of the pool design our designer creates using the help of the vision and information you provide
A custom pool estimate based on the design, materials used, and labor costs for tasks like excavation
It is only when you agree with the estimate that we begin building your pool to include your chosen pool design, shape, and features.
We ensure each pool building stage meets our construction standards so that your swimming pool lasts for years.
Our Pool Designs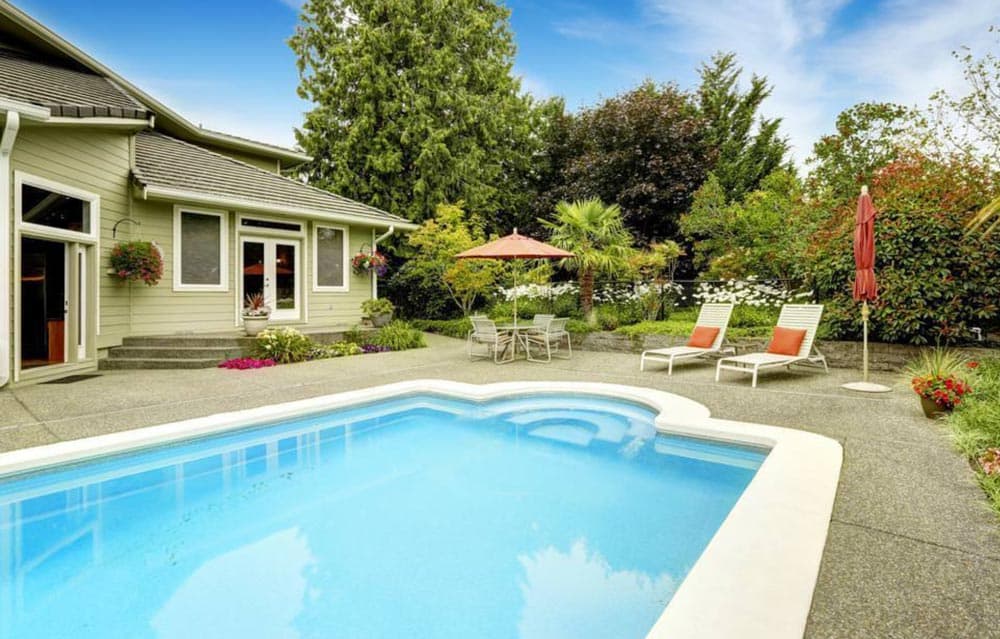 Once you call our Open Water Pools office and request a proposal to build a pool, we know that you, our customer, will need help selecting the pool design. This is where we can help you decide on a plan that fits your lifestyle based on our wide range of design options.
Numerous factors go into determining the best pool design for your home like:
The pool shape and size
How do you plan to use the pool
If you are looking for a commercial or residential pool
If it's more for exercise reasons, it's better to have a pool where you can swim laps. But if you want to create a backyard residential oasis for relaxing and entertaining, you should consider a freeform design.
We also have a wide range of designs to fit into most commercial establishments like apartment complexes, hotels, and residential communities. We invite you to look at our portfolio of swimming pool designs and select the best befitting your lifestyle and needs.
When our design professionals get a good idea of what you are looking for and need, we start the design process. We work out a design that complements your vision the best and aim to complete the job in a time-efficient manner. We are proud that our pool builders can virtually build any pool style and design you like.
All you need to do is contact us at Open Water Pools to request a custom pool proposal, and we can help make your dream pool a reality.
Call Us Today For A Swimming Pool Consultation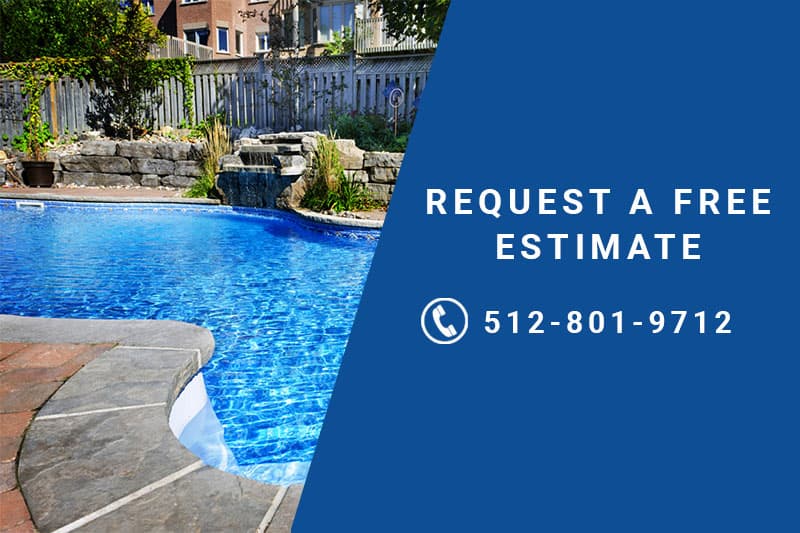 You will want your pool builder to get your job done right and on time, and this is what we at Open Water Pools promise.
Our staff is dedicated to building the perfect pool. It doesn't matter if you are looking for something serene and straightforward or a lavish custom pool. We know our job and strive to make you as happy as possible with the pool building process.
You can be confident that there is no pool building job too big or unique for our pool building company. We ensure the work is done right and on time by communicating with you through each step.
So whether it's your first attempt at building a pool, or you need some expert advice to create something unique. We take the time to answer any question or solve any problem you may have in as timely a manner as possible.
Open Water Pools is dedicated to building quality pools that last not for short periods but for years to come. Let us create a wonderful and memorable pool-building experience for you!
Contact your Texas swimming pool builders today at 512-548-6166 for any pool renovations and to make your dream pool vision a reality.