3 Best Ways to Finance a Personal Swimming Pool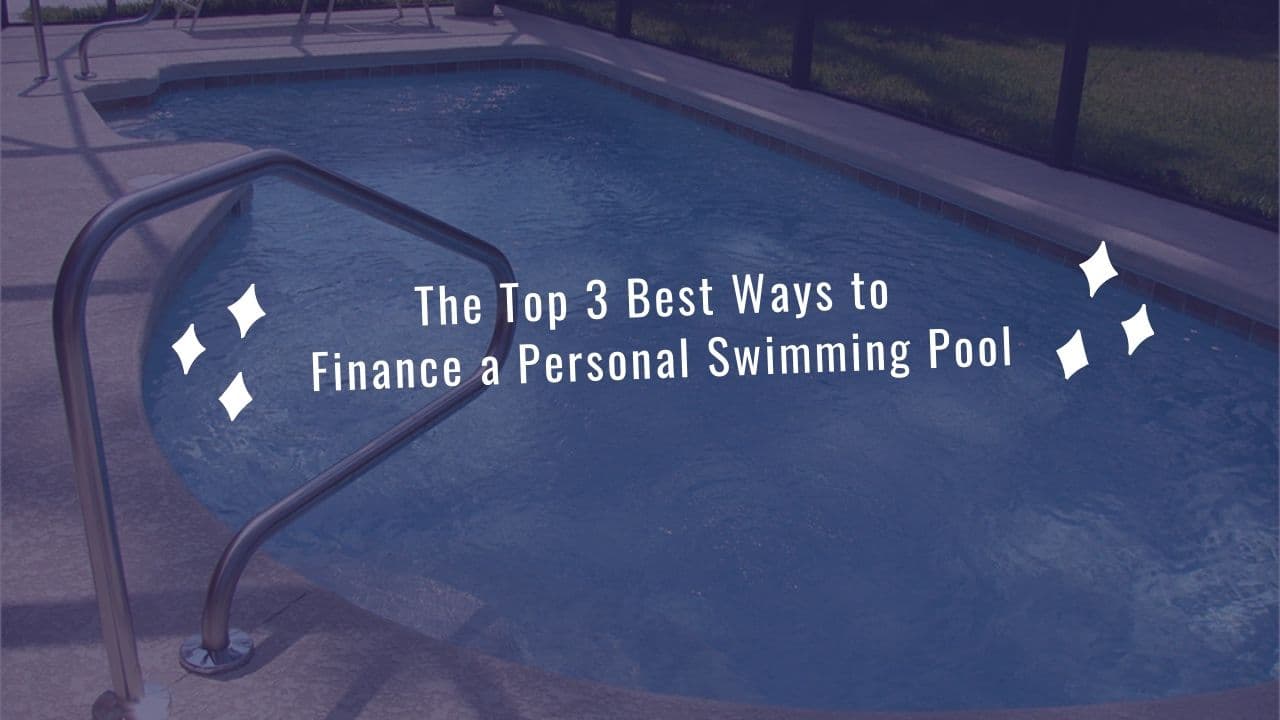 If you would like to have a swimming pool in your yard, you need to make sure that you have enough money. A personal swimming pool can cost thousands of dollars. Ensuring you choose the right finance option is crucial as it can prove to be more expensive than you realize.
To ensure you have the best finance option for you, below you will find the best 3 ways to finance your new swimming pool:
Unsecured Personal Loans

Unsecured personal loans are usually offered by credit unions, banks, or online lenders. While getting an unsecured loan can have a higher interest rate, the payment terms can be quite straightforward. In addition to this, you'll also know when your new swimming pool will be paid off.
If you can find a loan that works for you, chances are you'll be able to choose the length of your loan. You can usually opt for a term ranging from 12 months and up to 84 months (7 years).
Financing Via a Pool Dealer

Some pool dealers can help you to finance your pool by contacting lenders on your behalf. While this might seem like a good option for you, it can be one of the most expensive. This is because the interest rates can be quite high. You'll also have to make sure you are aware of any charges and penalties you'll have to pay if you miss a payment.
One of the benefits of financing via a pool dealer is it can be an easier option for you if you do not wish to search for a lender yourself.
Home Equity Loans

Loans such as these will allow you to borrow money against the value of your home. This is because your home is used as collateral. One of the benefits of this type of loan is that they usually come with a lower rate of interest than unsecured loans.
In addition to lower interest rates, you could deduct the interest on your taxes if you tend to itemize all of your deductions. One of the downsides of a home equity loan is that if you don't pay the money back your home could be at risk of foreclosure.
Points to Consider For Financing Your Pool

Please make sure that if you take out a loan you can afford to make the repayments. Some lenders charge high late payment fees. You should also be aware that a swimming pool can be quite expensive, for example, some pools start at $20,000 if ,not more. Don't forget you might want to add a few features such as a slide, a spa, or a waterfall. This is all added expense but if you can find the right loan for you, chances are you'll have a pool that you love. When you have a personal swimming pool in your yard you can use it as and when you please. A pool offers that touch of luxury that can make a real difference to your day.
Contact Us Today For A Free Pool Consultation