In the southern United States, there's no shortage of pool companies. In Austin alone, there are dozens to choose from – but only one can deliver the type of quality design and workmanship that you deserve. Open Water Pools is an Austin-based pool builder with a wealth of experience and the utmost respect for all our clients. We believe that a swimming pool is more than just a hole in the ground – it's a work of art!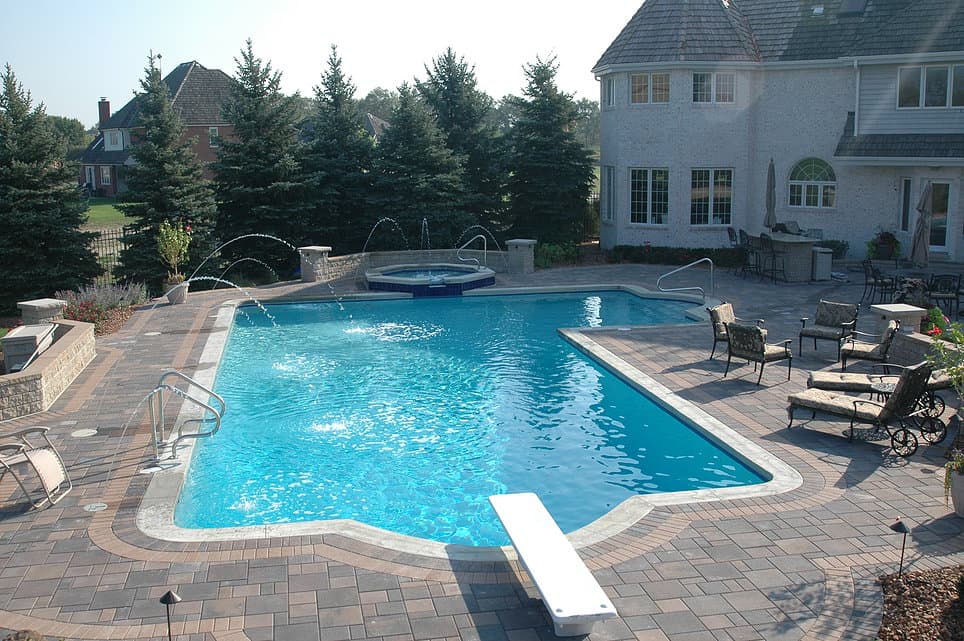 Why Build a Pool in Austin, TX?
On the fence about installing a swimming pool? Don't be! These are just a few of the things that a pool built by Open Water Pools can do for you:
Beat the heat: Cool off from the Texas heat in style and get some exercise at the same time without breaking a sweat!
Improve your home's value: In Austin, the weather stays warm almost year-round, so a pool is high on most buyer's list of priorities. It's a fact that people are willing to pay more for a home with a pool than a home without!
Entertain in style: Make your home the party destination of the summer and the envy of all your friends with one of our resort-style swimming pools.
What to Look for in Your Austin Pool Company
There's no doubt that you're going to look at several different Austin pool companies before you decide on a builder. Did the other companies you researched exhibit these three essential qualities?
Good Communication: We know that there's nothing worse than those Austin pool companies that assume they know exactly what you want and leave you out of the loop. A good builder checks in with you every step of the way to make sure they're bringing your unique vision to life.
**Consistent Quality:**When you're looking at Austin pool companies, a good portfolio is a must. But that doesn't just mean pictures of two or three stellar pools. A good company should have enough photos and client testimonials to prove that they produce quality work on a consistent basis.
· Experience: Pool building isn't a skill someone can pick up in a year or two – it takes decades to master the art of pool architecture. When you trust a company with something as big and expensive as an in-ground swimming pool, you're going to want to choose a team with the right experience. It's rare to find all these qualities in an Austin pool company. Some may have a wealth of experience, but communicate very little with their clients. You don't have to worry about that with Open Water Pools. Over the decades, we've proven our expertise, built an impressive portfolio of work, and made lasting friendships with our clients. Because to us, this is more than a job – it's our passion./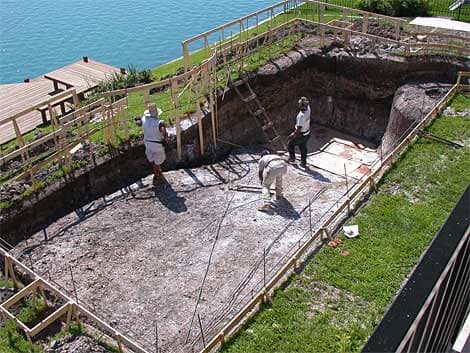 What Makes Us Different from Other Austin Pool Companies
Full Accountability: At Open Water Pools, we believe in keeping the promises we make. That's why you can count on us to fully follow through on everything that we say we'll do. From start to finish, we hold ourselves accountable to you – no excuses. How many other builders can claim that?
Quality over Quantity: Other Austin Pool companies are only concerned with taking on as many projects as possible to make as much money as possible. That's not how we do things at Open Water Pools. We didn't build our reputation based on the number of pools we've designed, but rather how we designed them.At the end of the day, making art is more important to us than making a profit.
Uniqueness: We believe that every pool that we install should be as unique as the people we build them for. Other companies may follow a cookie-cutter blueprint, but not us. When you work with Open Water Pools, we guarantee your pool will be like no other.No two pools that we build are ever the same!
Request a Free Design from Open Water Pools!
At Open Water Pools, your happiness is our number one priority. That's why we work so closely with every client to ensure that the pool we build is everything they dreamed of and more. Other Austin pool companies just can't compete! Have an idea for your ideal in-ground pool? It's easier to make it happen than you might think. When you contact us today, you can request a free design and take that first step toward having your very own resort-style getaway in your own backyard.